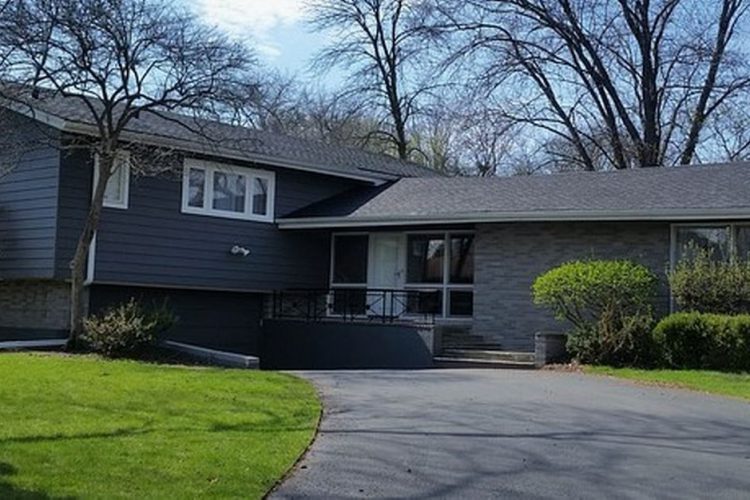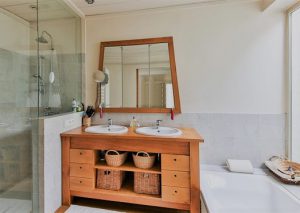 When planning a home renovation, it is difficult to know where to begin and what will add the most value to your Winnipeg home. There are many ways to go about upgrading a home but here is a look at some renovations that will add value aesthetically and monetarily.
Bathroom
There are two ways to increase your home's value when it comes to the bathroom, you can upgrade your existing bathroom, or you can find the space in your home to create a new bathroom.
Updating a bathroom can easily be done on a limited budget. Depending on how far you want to go, you can spend as little or as much as you want to spruce up your outdated bathroom. For more detailed finishes, however, the cost could be higher.
The return you may get back through the sale of your home could be about 66% of the total cost of the bathroom renovation in Winnipeg. The highest returns will generally come from new tiles, cabinets or fixtures, and natural lighting that make the room feel larger.  Other beneficial upgrades include adding a second sink, heated floors, and a jet tub.
Adding a new bathroom to the home can add value as well. If you have space that is unused, like an unfinished basement or a small room under the stairs, utilize this space with an additional bathroom. It will create instant resale value as a typical buyer is usually looking for at least two and a half bathrooms in a home. Even if you are not considering selling in the immediate future, the addition of an extra bathroom will make life easier while you stay in your home.
Kitchen
Possibly the best return on your renovation investment to add the most value to your home is the kitchen remodel. The benefits of renovating a kitchen can be felt immediately, as buyers may be put off by the cost of having to do it themselves and move on to the next property rather than take on the project you chose not to handle.
Kitchen counters made of natural stone on their own can add to the feel of a new kitchen. An upgrade to a stone countertop will look great and last many years, adding amazing value to your home.
In addition to counters, new lighting fixtures and cabinet hardware can give the kitchen a brand-new up-to-date look at a very low cost that could be well worth it to your bottom line when you sell.
Kitchen Cabinets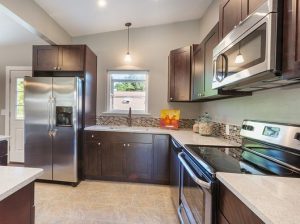 The cost of replacing kitchen cabinets is costly, however, it does make a huge difference in a kitchen's final results. Depending on the material you choose and the size of your kitchen, the cost will differ. There are many options that you can choose from, so be sure to research what type of material and colour you are wanting that would best suit your kitchen. You want your kitchen to stand out and the space utilized for optimal efficiency.
Basement
An unfinished basement seems like a waste of space to a new home buyer, especially if the home is in an older and more established neighborhood where a finished basement may be expected.
A finished basement will add square footage to your home that can be readily seen by potential buyers without them having to use their imaginations. More livable space means more value to the sale of your home.
The value of a finished basement can be considerable even if you plan on continuing to live in the home. The added space will provide you with more comfort and it will feel like a new home as you spend time in the basement.
The project can also allow you the opportunity to add some custom features to your home that you may have difficulty doing otherwise, like running extra cable outlets, lighting, and stereo wiring, or a surround sound system. Even if you may not use these extras, they can be good selling points later on.
Windows
By installing new windows in your home, you could see a return on investment of approximately 74% to 100% of the cost, so the gains felt can be quite considerable.
Selecting the right windows can provide each room in the house with a large vantage point to the outside while letting the natural light stream in, which is something many buyers are looking for.
If you are not considering the sale of your home, new windows can still add value as they are likely more energy efficient than the old windows and will probably seal air leaks better too, so your energy bills could potentially go down by hundreds of dollars per year.
Doors
Much like windows, outside doors are an open point in the home that can allow for drafts. A new front and back door can seal the entries properly while also providing security.
A front door is much more than a way to gain entry to the home, though. It is the home's first chance to impress a buyer as it is the first thing a buyer sees when approaching the home. A front door that adds to the curb appeal and the décor of the home will add value as well. It is a relatively inexpensive way to upgrade your home's appearance as compared to other full-blown renovations.
Fencing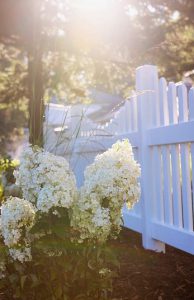 According to some real estate experts, the lack of fencing around a home's property is one of the biggest issues when it comes to resale value. So many people dream about the home with the little white picket fence, and there is a reason for that. An aesthetically pleasing fence adds to the overall design and is a major feature of the home's landscaping.
Just as a shabby and worn-down fence can be seen by potential buyers as an expensive project they will later have to invest in, a new fence that complements the landscaping can be viewed as a focal point that adds to the home's appeal which can increase the value in the end.
There are many options for fencing materials now, so depending on what you are looking for specifically will depend on the price. However, it is an important investment that will add value to your home.
Decks
While a deck offers many benefits for a homeowner, such as a great area for hosting events and adding a space to store items like furniture and a barbecue, they also add to the value of the home. Adding a deck can increase your home's value by up to 72%, which is a great return. A deck is seen as a visually appealing part of the home that adds to the overall design, as long as the deck is new or at least well maintained.
A lower maintenance feature that can add value is a patio but to add the equivalent design versatility as a deck can be costly. A patio, or deck, should reflect the area of the home and the size of the yard accordingly in order to maximize the benefits.
Pergolas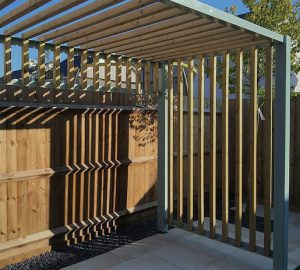 Making great use of your outdoor space is an incredible selling feature. Adding a pergola will not only create a shaded area that looks beautiful, it will increase your home's value for a very minimal cost that can be recouped for about 50 to 80%.
The result will be dramatic as you will be able to enjoy the benefits by using your yard more comfortably and when it is time to sell your home, you will have a competitive edge to help sell it faster and for more money. Pergolas are a feature that attracts buyers.
Sunroom
A great way to add living space and extra square footage to your home is a Winnipeg sunroom. A well-built and stylish sunroom can add potentially up to 80% in return, making it a great investment.
There are other benefits that are just as advantageous as increasing your home's financial value by adding a sunroom. They offer an additional room as a family gathering spot or place to host friends. This space can also be a great place to store your plants during the winter months. With the proper planning and forethought, a sunroom can be a well-designed and attractive addition to the home.
Electric Fireplace
An upgrade to the home that tends to get overlooked is the addition of a fireplace. This can be a very inexpensive addition that can increase the value of your home. According to a 2013 survey done by the National Association of Realtors, 40% of home buyers are willing to pay more for a house if it has a fireplace.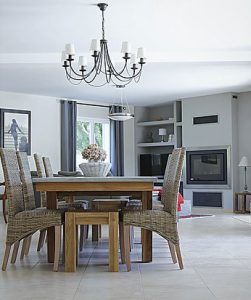 A fireplace is the focal point of the home, where a family can gather and enjoy its warmth as it gives character to the room. While there are a number of options to consider when choosing a fireplace, in terms of size, wood burning, gas, or electric, even with rising electricity costs, an electric fireplace is still more efficient than other options.  They are also much more versatile than a wood burning fireplace, as they can be installed just about anywhere.
With so many options to choose from, deciding on which home renovations will add the most value to your home might seem daunting. Begin by considering what in your home needs to be upgraded and consult KAT Reno to help you get the most value out of your home renovations.