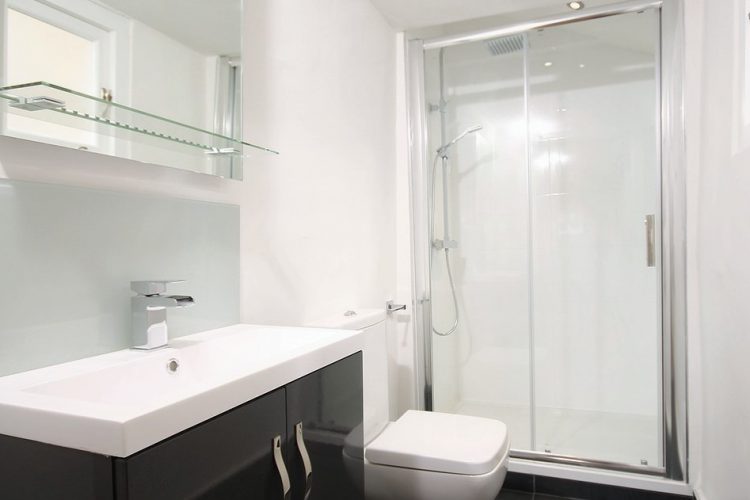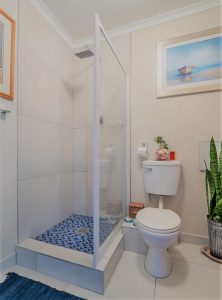 There are so many different ways to tackle a home renovation project. Whether you go with an entire house redevelopment or start slow and upgrade room by room. Each room in the house has its own set of challenges and concerns and each with its own unique benefits.
Bathroom renovations are an excellent place to start a home renovation because it is one of the rooms that can add the most value. With that in mind, here are some great renovation ideas for small bathrooms that can turn yours into a gem.
Small Bathrooms Remodel Ideas
Open Shelving
By keeping your towels on an open shelf, you not only create convenience, but you also make the room feel bigger. You can also change up the colors of the towels for a fresh look. They do not have to be conventional shelves either. You can put up wooden crates very easily by drilling them into the studs or stacking them on the floor.
Paint
While painting seems obvious and one dimensional, it can be made unique through the use of colors and patterns. You can add an accent wall or make a bigger statement with bold color choices.
An Additional Sink
If you have space, adding a second sink can add value and at the same time, make the bathroom more workable if you are not the only person using it. A trough sink can stretch out across the counter to accommodate more than two people and can work wonderfully in a kids' bathroom to keep the peace.
Make Use of Your Windows
In a tight space there are no rules for how you should use what is available. Hanging a mirror in front of a window can save space and serve as a privacy screen at the same time.
Select a Large Mirror
Mirrors offer the illusion of space, or at least the reflection of it. By using a large mirror in a small space, you can open up the room to make it feel almost twice the size. You can stretch the illusion of space up toward the ceiling as well, with oval mirrors. They make the ceiling look taller for a grander feeling.
Curve Corners
How often have we knocked ourselves on the corner of a counter in an enclosed area? By rounding the corners of your vanity, you can add that little bit of extra space to the room with an interesting design piece and save on bruises.
Bring the Shower Back into the Bathroom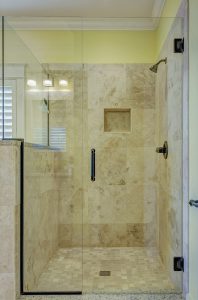 Using fogged glass or a dark shower curtain separates the shower from the rest of the bathroom. Instead, go with a clear glass door to make the shower feel like it is part of the livable space. If a glass door is not in the budget, try a shower curtain that looks more like drapery rather than the plain plastic. It will make the shower feel more sophisticated instead of just plain.
Whatever plans you have for your bathroom you can create a stunning little retreat by using all the space available. There is no shortage of great renovation ideas for a small bathroom. Spend some time thinking about what you would like to see in the room and then have fun with it. You can also contact your local renovation company to help give you ideas and give you pointers about what can work with your space.