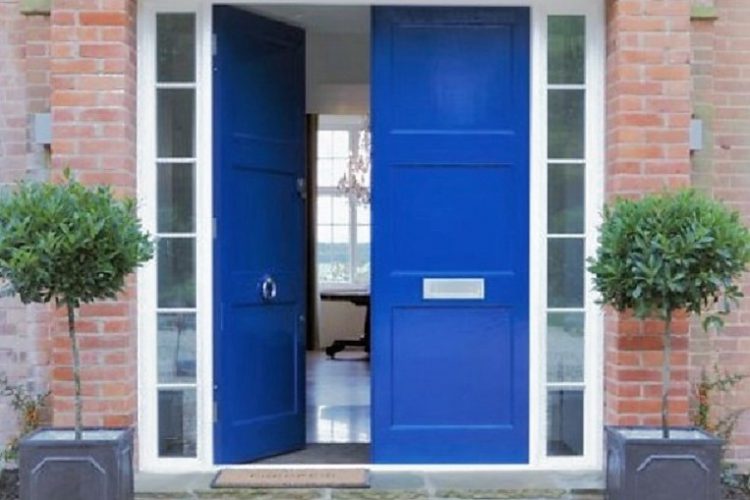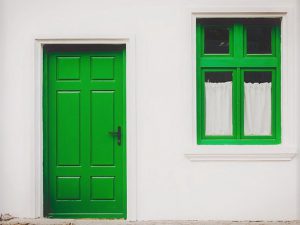 We tend to think only of our exterior doors as entry and exit points and not much more than that. Over time every door is going to get worn down and when that happens it can lead to some undesirable consequences, such as draftiness and/or loss of heat. Eventually, an old or damaged exterior door is going to increase the loss of energy from your home and as a result, cost you extra money. KAT Reno has replaced many exterior doors in renovations Winnipeg home owners have needed. In order to avoid that situation, it is a good idea to be familiar with the signs of a worn or broken door so that you know when it is time for a replacement.
Difficult to Close or Open
Almost everyone has had experience with a door that will not close properly. They are frequently found in older homes and possibly in newer houses too. If there is a door that requires extra effort to close, it is a door that needs adjustment, and possible replacing. This is particularly true if it is hard to open or close in the winter but opens just fine in the summer. Every time you struggle to close the door, it is either leaking heat or letting in a draft, which means that it is costing you extra energy, and money, to compensate. A qualified home renovator can give you an honest assessment of the best solution in this case.
Damaged Weather Stripping
Weather stripping is a crucial part of any door as it prevents air from seeping out of your home and water from leaking in. If you notice any water near your door after it has been raining or if there is a definite draft coming in when you stand in front of the door, it is time for some repairs of some type. It is easy enough to detect if the weather stripping is in bad shape – just stand in front of the door holding a lighter and run the lighter over the edges of the door. If the flame flickers, it means that air is escaping through the door. Just be sure to be mindful of anything flammable close to your door, like curtains or coats, as you do not want them to catch fire. Depending on the age and condition of the door and experienced contractor will be able to give you the information you need to make a decision of repair or replace.
Lots of Dents, Scratches, or Rust
Any damage done to a door will damage its structural integrity, and obviously the visual appeal. In addition to compromising its sturdiness in the event someone tries to break into your home, damage to a door can also affect the way it opens and closes. If your door is looking a little rough these days, or has taken impacts it is probably a good idea to consider replacing it. Remember, if you see rust on the door, it means that water is getting somewhere it should not.
Moisture Between the Glass Panes
If your door has double-paned glass, check to see if there is any moisture, mildew, or mold between the glass panes. If it is an older door there are chances are that you will find some if the seal has failed. Any indication of mold in a home should be treated very seriously, as mold repair/remediation can be very costly. What is more urgent is that mold in a home can lead to health issues for some people. If you see any indication of moisture between the glass panes of your door, it would be a good idea to start shopping for a replacement as soon as possible.
Prevent Unnecessary Costs With a Door Replacement

Doors that do not shut properly, let moisture in and air out, or are pretty scuffed up and banged up are doors that are likely costing you money in the long run. You will be surprised at just how much more energy efficient your house will become by replacing any doors that are not up to par. Not only will a new door look and operate better, there are options for better insulation value as well to improve the overall heating and cooling efficiency of your home.
If you think one or more exterior doors in your house needs replacement, give Kat Reno a call. With almost five decades of home renovation work under our belt, we have all the necessary knowledge and experience to help you find the right door for your home and ensure that it is installed properly.